September 24, 2014
Multi-Purpose Room, Campus Center

Elizabeth McCracken is the author of five books: Here's Your Hat What's Your Hurry (stories), the novels The Giant's House and Niagara Falls All Over Again, the memoir An Exact Replica of a Figment of My Imagination, and the forthcoming Thunderstruck & Other Stories.  She's received grants and fellowships from the Guggenheim Foundation, the National Endowment for the Arts, the Liguria Study Center, the American Academy in Berlin, the Fine Arts Work Center in Provincetown, and the Radcliffe Institute for Advanced Study. 

Teddy Wayne is the author of the novels The Love Song of Jonny Valentine (Simon & Schuster) and Kapitoil (Harper Perennial), for which he was the winner of a Whiting Writers' Award, the recipient of an NEA Creative Writing Fellowship, and a PEN/Bingham Prize, New York Public Library Young Lions Fiction Award, and Dayton Literary Peace Prize finalist. A columnist for the New York Times, his work regularly appears in The New Yorker, GQ, McSweeney's, and elsewhere. He has taught at Columbia University, Washington University in St. Louis, and the Yale Writers' Conference, and he lives in New York.
October 15, 2014
Stedman Gallery, Fine Arts Building

Brenda Shaughnessy is the author of three collections of poetry, most recently Our Andromeda—one of The New York Times' 100 Notable Books of 2013. Her other books are Human Dark with Sugar, winner of the James Laughlin Award, and Interior with Sudden Joy.  Her poems have appeared in Best American Poetry, Harpers, McSweeney's, The Nation, The New Yorker, The Paris Review and elsewhere. She is a 2013 Guggenheim Foundation Fellow and Assistant Professor of English and in the M.F.A. Program at Rutgers University at Newark.  She lives in Brooklyn, New York with her husband, son, and daughter.   

Steve Scafidi is the author of the poetry collections For Love of Common Words (Louisiana State University Press, 2006) and Sparks from a Nine-Pound Hammer (Louisiana State University Press, 2001), which won the fifth annual Levis Reading Prize. His third collection, The Cabinetmaker's Window, was published this year. He is a cabinetmaker and lives in West Virginia.
November 12, 2014
Stedman Gallery, Fine Arts Building

Justin Torres has published short fiction in The New Yorker, Harper's, Granta, Tin House, The Washington Post, and other publications, as well as non-fiction pieces in publications like The Guardian and The Advocate. A graduate of the Iowa Writers' Workshop, he was a Wallace Stegner Fellow at Stanford University, a fellow at the Radcliffe Institute for Advanced Study at Harvard, and is currently a fellow at the NYPL's Cullman Center. His debut novel, We the Animals, was a national bestseller and has been translated into fifteen languages.

Gina Apostol's third novel, Gun Dealers' Daughter, won the PEN/Open Book Award and was shortlisted for the Saroyan International Prize. She is a two-time winner of the Philippine National Book Award for her first two novels, Bibliolepsy and The Revolution According to Raymundo Mata.She has received fellowships from Civitella Ranieri, Phillips Exeter Academy's George Bennett Fellowship, and Hawthornden Castle. Her stories and essays have appeared in Massachusetts Review, Gettysburg Review, Charlie Chan is Dead, Volume 2, the New York Times, the LA Review of Books, Foreign Policy, and other venues. She is working on a fourth novel, William McKinley's World, set in 1901 in Balangiga and Tacloban during the Filipino-American war.
Linda Perez, Randall Horton, & Reginald Dwayne Betts
December 3, 2014
Stedman Gallery, Fine Arts Building
Special Discussion: Literature, Language & the Prisons 3:00-4:30 pm, Armitage Hall Room 113

Linda Perez holds a BA in English from SUNY Albany. Her writings appear or will appear in Black Renaissance Noir, Valley Voices and The New Sound: An Interdisciplinary Journal of Arts  & Literature. She most recently has read at Breakout: Voices from Inside: The 2013 PEN Prison Writing Program Fundraiser. She lives in the Bronx, NY with her son, Isaías.

Randall Horton is the recipient of the Gwendolyn Brooks Poetry Award, the Bea Gonzalez Poetry Award and most recently a National Endowment of the Arts Fellowship in Literature. Randall is a Cave Canem Fellow, a member of the Affrilachian Poets and a member of The Symphony: The House that Etheridge Built. Randall is Assistant Professor of English at the University of New Haven. An excerpt from his memoir titled Roxbury is published by Kattywompus Press. Triquarterly/Northwestern University Press in the publisher of his latest poetry collection Pitch Dark Anarchy.

Reginald Dwayne Betts is a writer and poet. Four Way Books will publish his latest collection of poems, Bastards of the Reagan Era. His first collection of poems, Shahid Reads His Own Palm, won the Beatrice Hawley Award. Betts' memoir, A Question of Freedom: A Memoir of Learning, Survival, and Coming of Age in Prison, was the recipient of the 2010 NAACP Image Award for non-fiction. His writing has also led to a Soros Justice Fellowship, a Radcliffe Fellowship, a Ruth Lily Fellowship, and a Pushcart Prize. In addition to his writing, Mr. Betts serves as the national spokesperson for the Campaign for Youth Justice and was appointed to the Coordinating Council of the Office of Juvenile Justice and Delinquency Prevention by President Barack Obama. He is currently a student at Yale Law School.
January 28, 2015
Stedman Gallery, Fine Arts Building

Elisa Albert is the author of After Birth (forthcoming in 2015), The Book of Dahlia, How This Night is Different, and the editor of the anthology Freud's Blind Spot. (2010).  Her fiction and nonfiction have appeared in Tin House, Post Road, Gulf Coast, Commentary, Salon, Tablet, Los Angeles Review of Books, The Rumpus, Time Magazine, on NPR, and in many anthologies.

Leslie Jamison is the author of The Empathy Exams, a New York Times bestselling essay collection, and a novel, The Gin Closet, a finalist for the Los Angeles Times First Fiction Award. Her work has appeared in Harper's, Oxford American, A Public Space, Boston Review, Virginia Quarterly Review, The Believer, and the New York Times, where she is a regular columnist for the Sunday Book Review. She was raised in Los Angeles and currently lives in Brooklyn.
February 18, 2015
Stedman Gallery, Fine Arts Building 
Mitchell S. Jackson will conduct a fiction workshop from 5-6:30 pm in Armitage Hall Room 108.
Mitchell S. Jackson's debut novel The Residue Years was praised by publications including The New York Times, The Paris Review, The Times of London, and The Sydney Morning Herald. The novel was honored with the Ernest Gaines Award for Literary Excellence and was a finalist for the Center for Fiction's Flaherty-Dunnan First Novel Prize, the PEN/Hemingway Award for First Fiction, and the Hurston/Wright Legacy Award. Jackson has received fellowships from the Lannan Foundation, The Center for Fiction, and the Urban Artist Initiative. He teaches writing at New York University and Columbia University.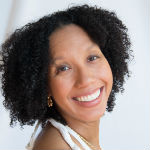 Tiphanie Yanique is the author of the short story collection, How to Escape from a Leper Colony, published by Graywolf Press, and the novel Land of Love and Drowning, which is currently a finalist for the Center for Fictions first novel award. In 2014, BookPage listed her as one of the fourteen women to watch out for. Her writing has won the 2011 BOCAS Prize for Caribbean Fiction, Boston Review Prize in Fiction, a Rona Jaffe Foundation Writers Award, a Pushcart Prize, a Fulbright Scholarship and an Academy of American Poets Prize. She has been listed by the Boston Globe as one of sixteen cultural figures to watch out for and by the National Book Foundation as one of the 5 Under 35. Her writing has been published in Best African American Fiction, The Wall Street Journal, American Short Fiction and other places. Tiphanie is from the Virgin Islands and is a professor in the MFA program at the New School in New York City.
Jeff Kleinman, Anjali Singh, & James Marcus
March 11, 2015
7 pm, Stedman Gallery, Fine Arts Building
Jeff Kleinman is one of the founders of Folio Literary Management, LLC, an agency that is forward-thinking and able to offer services that "traditional" literary agencies don't provide. Kleinman represents projects with unique voices, strong characters, unusual premises, and books that offer up some new perspective. Over the course of his career he's represented many successful novels, including: Garth Stein's The Art of Racing in the Rain and Elizabeth Lett's The Eighty Dollar Champion, both New York Times best sellers.
Anjali Singh started her career in publishing in 1996 as a literary scout; she then moved on to be an editor at Vintage Books (where she acquired Marjane Satrapi's Persepolis and Chimamanda Ngozi Adichie's Half of a Yellow Sun), and later worked as a senior editor at Houghton Mifflin Harcourt and Simon & Schuster, where she acquired and edited many literary authors, among them Samantha Hunt, Preeta Samarasan, Brigid Pasulka, Jim Gavin, Elissa Schappell, and Lara Vapnyar. She is currently Editorial Director at Other Press, where she gets to work on international fiction, and is especially excited about the following forthcoming titles: Andrea Gillie's The Enlightenment of Nina Findlay, Saleem Haddad's debutLast Stand at Guapa, and Baz Dreisinger's nonfiction reportage on prisons around the world, tentatively titledIncarceration Nations.
James Marcus is the executive editor of Harper's Magazine, where he acquires and edits reportage, essays, memoir, criticism, and fiction. He is the author of Amazonia: Five Years at the Epicenter of the Dot.Com Juggernaut, as well as seven translations from the Italian, the most recent being Giacomo Casanova's The Duel. His next book, Glad to the Brink of Fear: A Portrait of Emerson in Fifteen Installments, will be published in 2016.
April 1, 2015
7 pm, Stedman Gallery, Fine Arts Building

Victor LaValle is the author of one story collection and three novels. His most recent novel, The Devil in Silver, was a New York Times Notable Book of 2012. He has been the recipient of numerous awards including a Guggenheim Fellowship, an American Book Award, and the Key to Southeast Queens. He teaches creative writing in Columbia Universitys MFA program.